The Bouncy Blow-Out Brushes
5:00 pm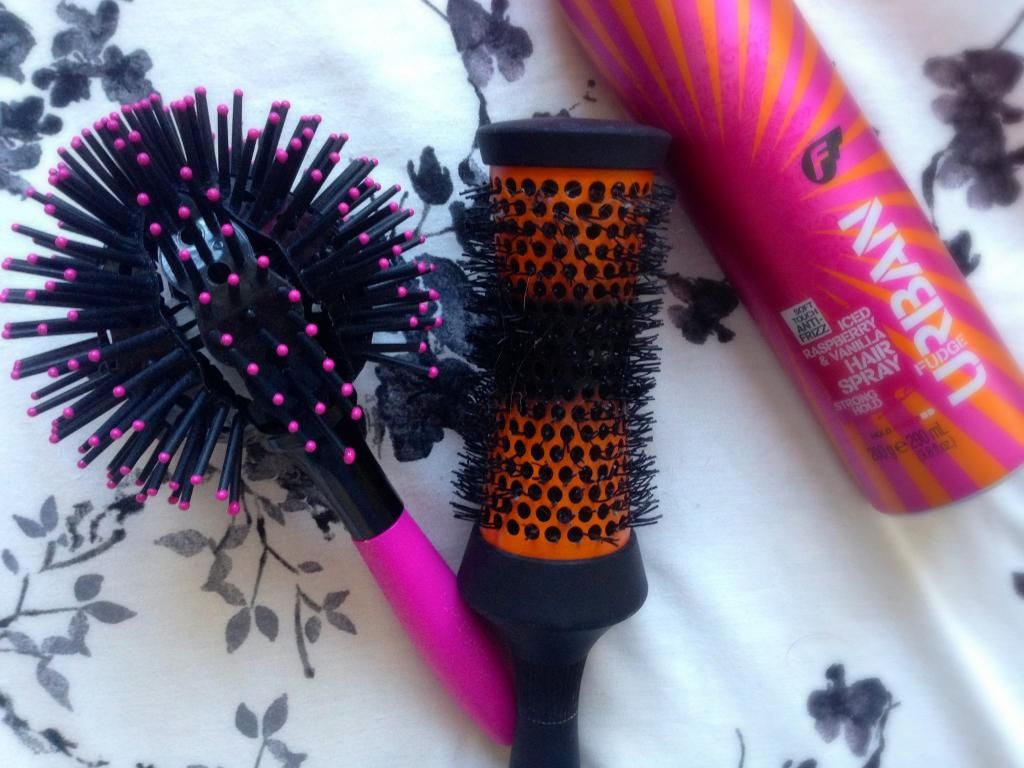 I have naturally very thick hair with no volume at the roots and a whole lot of frizz going on at the ends. I don't know about you, but i'm always trying to find easier methods of blow-drying my hair and getting a bit more volume and body to my style, and I am the first to admit that my long thick hair is a nightmare to control. That's where these at-home-blowdrying-wonder-brushes come in.
LEE STAFFORD MY BIG FAT BOUNCY BRUSH
www.boots.com
£14.99
Whilst this may look like a medieval torture device, this spherical brush by Lee Stafford is incredible. The Big Fat Bouncy Brush promises to create a voluptuous blow dry, and whilst it took a while to get used to, it does it with great ease. I've found that the brush retains heat and therefore means, if like me you're not quite there with making you brush and blowdryer work at the same time, you can heat the hair and brush and then do all of the twisting and the super slim handle makes it easy to hold and manoeuvre. This is the method I've been using for the mid-lengths and ends of my hair to add the slight curl. Surprisingly, this brush did not get tangled in my mass of hair and it glided smoothly, the fact that there are bristles at the top of the brush meant that my hair didn't escape the brush as I was blowdrying.The handle however does get rather hot, and the branding has already come off! As you can see from the photo above, I haven't quite got the salon quality down, but I did create a lot of volume and some gentle movement towards the ends of my hair. This brush would be
perfect
those of you with shoulder length hair.
DENMAN LARGE HEAD HUGGER BRUSH*
www.denmanbrush.com
£8.87
I have had this brush for over three years now and it's a more traditional round brush that you'd find anywhere on the hughstreet. The barrel the Head Hugger brush is more of an hourglass shape to hug the contours of the head, making it much easier than the Big Fat Bouncy Brush to create volume at the roots. The barrel is ceramic coated to retain heat and ensure less heat-damage on the hair during styling. The Head Hugger now feels a little more difficult to use now I've got my hands on the Big Fat Bouncy Brush, but it does create more of a traditional and uniform curl as the hair can only really go in one area. The fact that this brush has lasted me three years is great testimony for the quality of Denman brushes.
I love both of these blow-dry brushes and they give very similar results, best of all, they help you create that salon blow-out look for a fraction of the price. After all, who has the time or money to get a blow-dry every time they wash their hair?
What are your at-home blow-dry tips? Do you have any product recommendations?