The Hair Thickening Duo
4:00 pm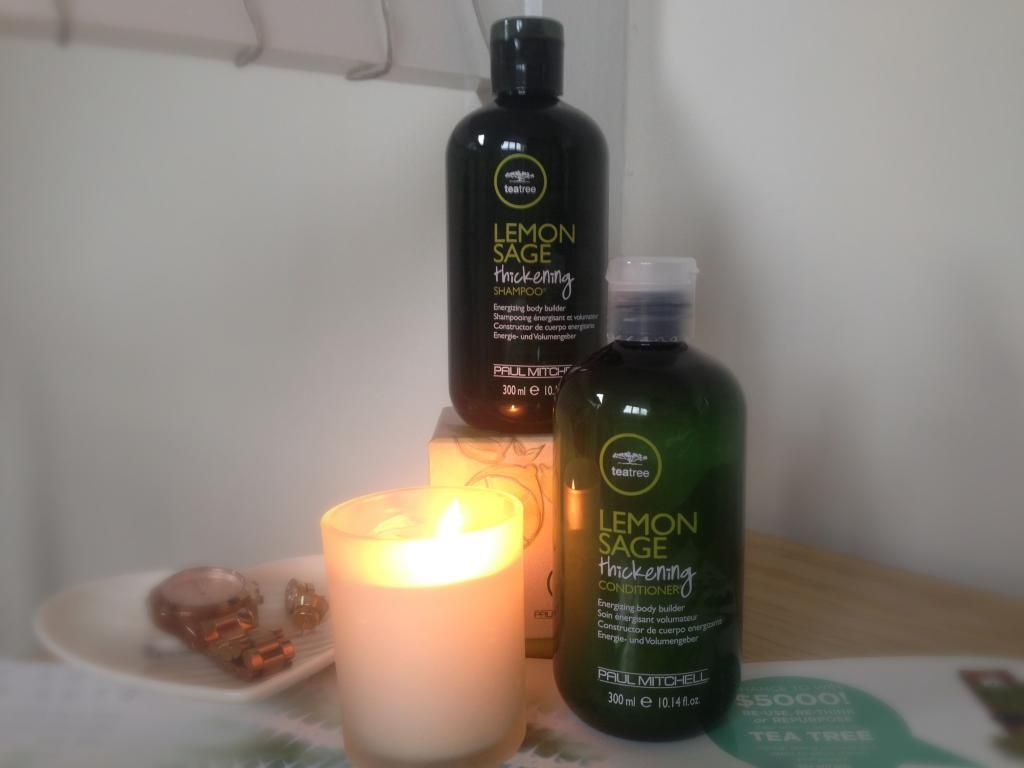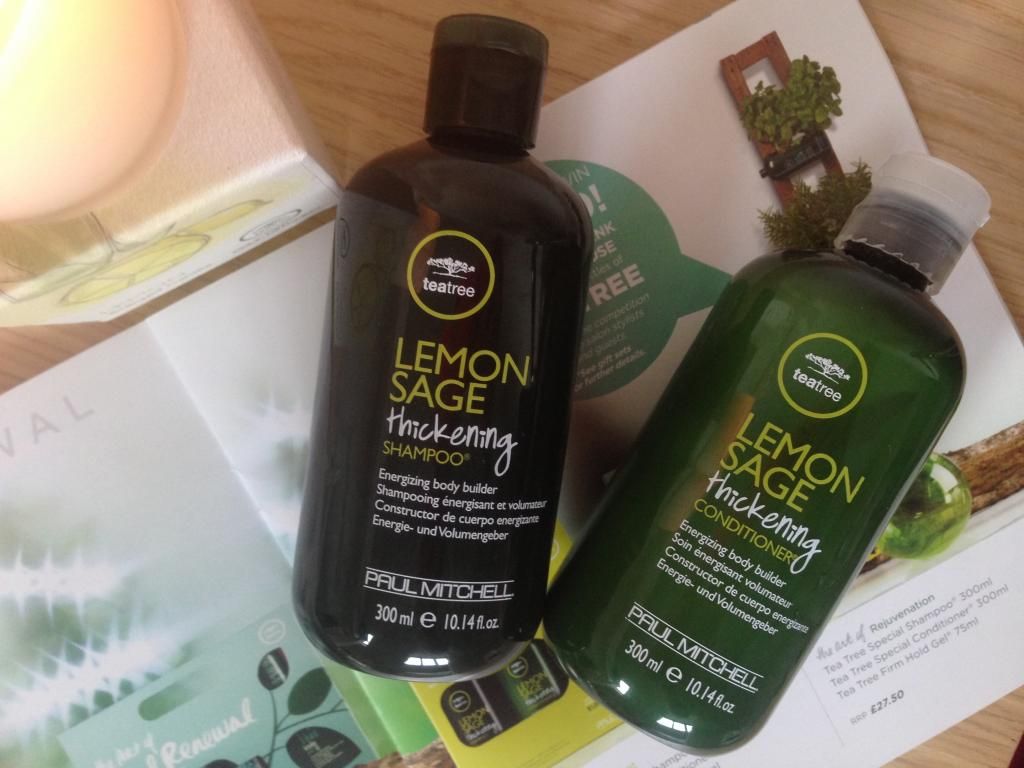 I have very long, wavy, colour treated hair, so when it comes to salon branded hair care, I've always headed to the likes of L'Oreal and I aways make a beeline for nourishing products aimed at hydrating dry and damaged locks. After a recent event, I was kindly gifted the Lemon Sage Thickening Shampoo and Conditioner from Paul Mitchells Tea Tree range, and my eyes were fully opened to the world of the thickening hair care regime.
LEMON SAGE THICKENING SHAMPOO*
www.lookfantastic.com
£11.85
This jelly like shampoo smells incredible, so much so, the boyfriend enjoys using it. It's a really fresh scent that fills up the whole bathroom when using it. It's amazing to use first thing in the morning as it's so invigorating! The formula itself is really clarifying and it leaves my hair feeling
squeaky
clean and free of any product that may have built up over the days, saying this, it is still safe for colour treated hair. The Tea Tree in the formula ensures that my scalp is free of irritation and left feeling thoroughly refreshed.
LEMON SAGE THICKENING CONDITIONER*
www.lookfantastic.com
£12.70
I absolutely love this conditioner. It detangles like a dream and feels super hydrating. With the same beautiful scent as the shampoo, it really feels like you're giving yourself a salon treatment at home. The duo left my hair feeling really light and static free, which is great for someone as much hair as I do, and even better for helping to maintain volume. I noticed a huge difference in the overall finish of my hair using the Paul Mitchell Lemon Sage Thickening range, and the pair definitely gave my usual flat looking hair a bit of extra, and much needed, oomph. I am seriously impressed!
I'm pairing washing my hair with this duo and styling with
The Bouncy Blow-Out Brushes
and creating some serious volume!
What are your favourite salon brands?