The Sleek Face Form Palette
11:00 am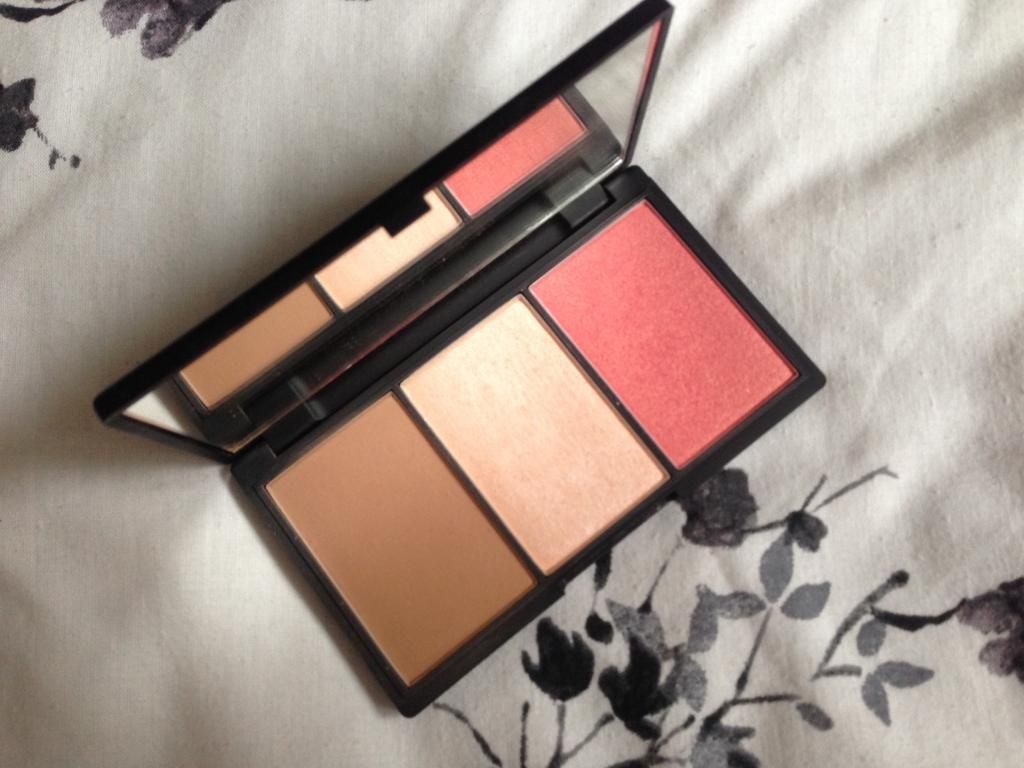 SLEEK FACE FORM PALETTE
in
LIGHT
www.boots.co.uk
£9.99
The Sleek Face Form Palette has fast become an everyday staple for me. Complete with a matte bronzer, a highlighter and the ever talked about blush shade in Rose Gold, it contains everything you need to create a perfectly contoured look in one compact palette, and its a whole lot cheaper than its Nars counterparts.

The bronzing shade is perfect for contouring because of its matte nature. Its not too warm a brown which ensures you're not left looking muddy. I like to use this with my Real Techniques Multi-Task Brush as it has a tapered shape that can get right into those cheekbones but is soft enough to blend out, leaving a soft, natural look.

The blush shade is stunning and almost a complete dupe for Nars Orgasm. The rosy pink base is full with gold shimmer that highlights the cheekbones as well as giving a gorgeous flush. I have this in singular form and it is my most used blush. I like to use this when I'm having a 'no make-up' make-up day, as it can have the tendancy to look a little too much with a heavy eye or lip.

Finally, the highlighter shade, a dead ringer for Nars Albatross, is a pale champagne shade with a slight pink tone to it. It has a champagne shimmer and gives such a beautiful highlight that I like to use across my cheekbones, down my nose and on my brow bone, it's great for those days you want a fully contoured look or more of a natural dewy look. I use a small duo fibre brush to ensure that I don't apply too much product. When using the blush shade, its almost unnecessary to use this highlight shade in the palette too, so I like use this with slighly more matte blushes.
What are your most used products of late?